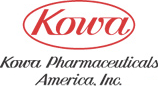 Job Information
Kowa Pharmaceuticals America

Warehouse Logistics Operator

in

United States
Job Title: Warehouse Logistics Operator
Reports To: Warehouse Manager
Job Purpose: The Warehouse Logistics Operator is responsible for shipping and receiving of all Kowa Pharmaceuticals America (KPA) products, along with supplying sales force with necessary paperwork and sales tools (e.g. marketing materials).
Job Responsibilities & Performance Standards:
Accurately perform shipping and receiving duties including completion of corresponding data entry and documentation requirements;
Fulfill daily trade and sample orders through the warehouse management system (WMS);
Accurately pull, package, box, label, and check commercial and sample products as required to fulfill customer and sales rep orders;
Knowledge of the Enterprise Resource Planning (ERP) system (e.g. Microsoft Dynamics AX) and the WMS (e.g. Radley);
Process inventory and maintain product count;
Process and ship sales and marketing tools including brochures, displays, and sales aids;
Operate Lift Trucks in accordance with facility and OSHA guidelines;
Perform daily warehouse cleaning and facility upkeep;
Maintenance and servicing of equipment;
Track shipment deliveries and delivery follow up (FedEx, UPS);
Research and solve issues related to late receipts or arrivals, shipping damage, or content or quantity discrepancies;
Assist in general facility maintenance and oversee vendor facility maintenance;
Maintain good rapport with warehouse and facility vendors;
Abides by company policies regarding safety rules and regulations;
Adapts to various situations and adjusts to shifting priorities;
Performs other duties as assigned.
Experience and Skills:
• High School graduate or equivalent
• License to operate forklift
• Basic computer knowledge
• Working knowledge of proper packaging methods Required to lift up to 75 lbs.
• Valid driver's license and good driving record
• Pass background checks and drug screening as required by company and regulatory agencies
**No overtime or relocation assistance**
NOTE: The information presented, while not an exact or exhaustive listing, describes the work, performance standards, and qualifications typically required of employees in this job. A specific position description or employee performance plan may differ as long as it is consistent with the core responsibilities, standards and qualifications for that job. Nothing in this job description restricts management's rights to assign or reassign duties and responsibilities to this job at any time.
Kowa is committed to provide equal opportunity, employment, and advancement opportunities to all individuals. Kowa does not discriminate in employment opportunities or practices on the basis of race, color, religion, sex, national origin, age, sexual orientation, gender identity, genetic information, protected veteran, pregnancy, status as a qualified individual with a disability, or any other characteristic protected by Federal, State, or Local Laws. Employment decisions at Kowa will be based on merit, qualifications, and abilities.
Job Title: Warehouse Logistics Operator
Classification: Warehouse
Date Posted: 10/23/2020
Requisition ID:
Equal Employment Opportunity
Kowa Pharmaceuticals America, Inc., is committed to providing equal opportunity, employment and advancement opportunities to all individuals. KPA does not discriminate in employment opportunities or practices on the basis of race, color, religion, gender, sexual orientation, national origin, age, disability, marital status, amnesty or any other characteristic protected by Federal, State or Local Laws. Employment decisions at Kowa Pharmaceuticals America, Inc. will be based on merit, qualifications and abilities. (A complete policy description is located in the Kowa Pharmaceuticals America, Inc. Employee Handbook.)